to choose your monitor LED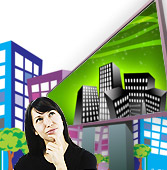 The pixel is by definition a bright spot, a term used when referring to images presented in digital form; English: picture element picture element.
LED display in the pixel is composed of a set of LED color RGB (Red - Green - Blue).
The monitor definition that determines the minimum distance of visibility of the images, is given by the distance between pixels.
This distance is expressed in millimeters and is called "pitch" or "step"
Diagram of example pitch / minimum distance recommended for good vision
Pitch 6Mt 3,5

Minimum distance

Pitch 7,62Mt 4,5

Minimum distance

Pitch 10Mt 7,5

Minimum distance

Pitch 12Mt 9

Minimum distance

Pitch 14Mt 10,5

Minimum distance

Pitch 16Mt 12

Minimum distance

Pitch 18Mt 13,5

Minimum distance

Pitch 20Mt 15

Minimum distance

Pitch 22Mt 17

Minimum distance

Pitch 25Mt 19

Minimum distance

Pitch 30Mt 21

Minimum distance

Pitch 31,25Mt 23,5

Minimum distance
TECHNOLOGY PRODUCTS WITH A LED
LED SCREEN TECHNOLOGY
to choose your monitor LED
The pixel is by definition a bright spot, a term used when referring to images presented in digital form; English picture element
Management Monitor
All our LED Display features of a specific management software.
Ways to make your business
The New Star offers three alternatives to make your business:
In addition to our professionalism and reliability, with each alternative guarantee: