Viewing distance LED Screen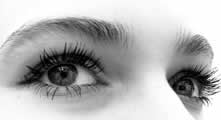 The distance of minimum and maximum observation of the giant screen, is measured based on the characteristics of the giant screen used. There are two important factors: the distance between pixels and the surface.
For several studies has concluded that the minimum distance of observation is obtained by converting the extent of the pitch in meters. Then a giant screen with a pitch of 10mm will be visible to the minimum distance of 10 meters.
A pitch 20 will have a minimum of 20metri observation. Regarding the maximum distance for observing a giant screen, this depends on its size.

| | | |
| --- | --- | --- |
| Tecnology | Pitch | Minimum viewing distance |
| SMD | 6 mm | 3,5 mt |
| SMD | 7.62 mm | 4,5 mt |
| | | |
| VIRTUAL | 5 mm | 7,5 mt |
| VIRTUAL | 6 mm | 9 mt |
| VIRTUAL | 7 mm | 10,5 mt |
| VIRTUAL | 8 mm | 12 mt |
| VIRTUAL | 9 mm | 13,5 mt |
| VIRTUAL | 10 mm | 15 mt |
| VIRTUAL | 11 mm | 17 mt |
| VIRTUAL | 12,5 mm | 19 mt |
| VIRTUAL | 15 mm | 21 mt |
| VIRTUAL | 16,6 mm | 23,5 mt |