LED IN LED GIANT SCREEN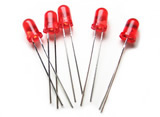 LED is the acronym for Light Emitting Diode (light emission diode). The device uses the optical properties of certain materials to produce semiconductors photons from the recombination of electron-pair gap. The light produced by the LED is generated by recombination of electrons between the anode and the cathode. As for the color of the light, it depends on the type of material used.
Unlike the traditional incandescent bulbs, the LED is no filament. This feature allows the LEDs have a lifetime of much greater respect for traditional bulbs.
In the Monitor led to full color, the provision of assembly is "a carpet of LED" means diodes (LEDs) are equidistant between them, are arranged in alternating and cross-checked and are electrically "LED LED."