ANGLE OF VISIBILITY GIANT SCREEN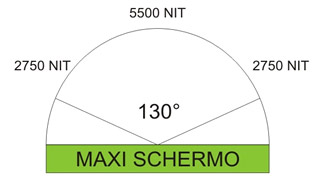 For viewing angle means the angle within which the brightness of the LED screen is maintained greater than 50% brightness front. Brightness is measured in the NIT (unit of luminance, the number of candles per square meter).
An example: a LED screen with a brightness of 5500 NIT will have a front angle of visibility of the angle at which the brightness is reduced to 2750NIT.
Our screens have an angle of visibility of 130 ° horizontal and a vertical viewing angle of 70 °.