TECHNOLOGY VIRTUAL PIXEL LED GIANT SCREEN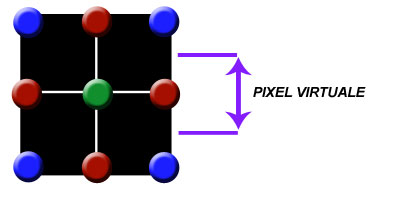 Thanks to the technology of "virtual pixels" you can display images with a definition higher than the physical definition of the big screen.
This is all due to the technique of 'interpolation' of pixels, this technique allows you to superimpose each pixel by pixel neighbor, creating a pixel that does not exist physically but that is perceived the eye unan.
The technology giant screens with virtual pixel display images with a definition four times the definition of physical maxichermo, this will have more detailed pictures and better defined contours.